Our charity has an ever growing team with over 130 volunteers who provide specialist hairdressing services, support our hospital clinics, sew, knit, pack up parcels, advise our panel and lots more.
If you would like to join our growing team we are currently looking for volunteers interested in the following areas:
Knitters and sewers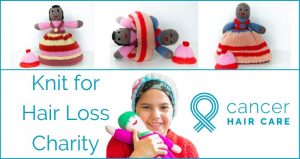 Join our knitting and sewing team to make hair loss dolls and specialist headwear provided free of charge to patients in need.
Hairdressers and trichologists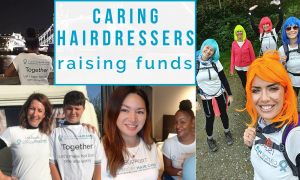 Join our team  – fundraise, work at a hospital, on our phone support team and offer services. You will complete our course a unique 10 module course that will educate, inspire and upscale your knowledge to feel confident in supporting people throughout their cancer related hair loss journey. You will become one of the most globally informed hairdressers on this subject as this course offers the most in-depth information available worldwide.
If you are interested in becoming involved please email us at support@cancerhaircare.com we will be delighted to hear from you.