At Cancer Hair Care we are very lucky to work with a diverse range of people and fully support them with their hair loss experience during cancer treatment. We have long been champions of positive inclusivity as it encapsulates our charity's vital work.
We co-create our services, information and tools alongside the people who need to access them. The result is both reflective and ongoing and has seen the creation of many tools that make sure everyone is supported.
Here are some examples of our services, resources and campaigns.
Rainbow Service
Afro Hair Chemotherapy Guide
One Head campaign
NHS Nurse education
Multiple skin coloured Hair Loss Dollies
NHS Dignity in Cancer Care
Therapeutic play packs
Professional review
Dedicated team with specific staff training
Rainbow Service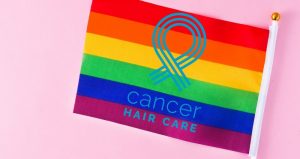 Our Rainbow Service – A safe space
At Cancer Hair Care, we have a dedicated LGBTIQ+ Specialist and 'Rainbow Service' that is centred on supporting individuals to navigate their cancer-related hair loss journey. All our team are trained to offer a warm welcome to people from any minority group and we are here to offer you a safe place for the guidance and support you may need.
Hair loss related to cancer treatment can cause anxiety and concern for all types of people – We are here to help.
Afro Hair Chemotherapy Guide
Our Afro Hair Chemotherapy Guide is a global first. It is a step towards making sure that people of colour have the specific information they need.
One Head campaign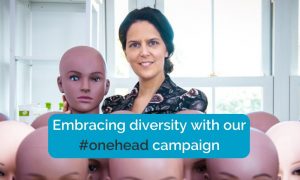 As part of our unique 'One Head' campaign we successfully delivered 'Diversity Display Packs' containing a darker skin coloured mannequin head and cultural headwear to UK hospitals, oncology units and cancer support centres to embrace diversity.
NHS Nurse Education
We are the only hair loss charity to educate NHS nurses and cancer professionals. Our training includes a section on diversity and inclusivity.
Multiple skin coloured Hair Loss Dollies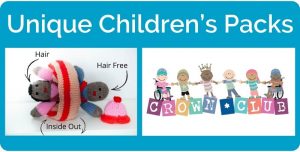 Our unique Hair Loss Dollies are available in multiple skin colours and hair types and gently help to explain hair loss to children. These beautiful knitted dollies turn inside out with hair on one side and no hair on the other.
NHS 'Dignity in Cancer Care' documentary
We were delighted to be featured in an NHS England short documentary about the importance of inclusion and our work towards creating more dignity throughout the hair loss journey.
Therapeutic play packs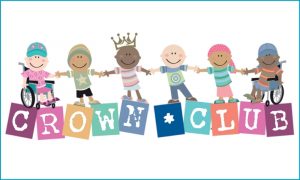 Our therapeutic Crown Club Play Packs for children help little ones to understand hair loss. There are six, inclusive cut-and-make characters showing as well as a 'Make your own Courage Crown' too.
Modest headwear

We have been busy working with women from various communities who wear 'modest' headwear as part of their cultural or faith commitments, to create items that are suitable for hair loss wearers including hijabs for hair loss and easy tie scarves in ethnic styles and patterns.
Professional review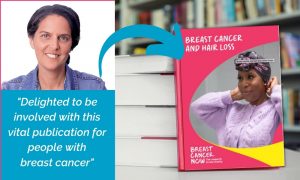 Our founder Jasmin Julia Gupta is the UK's leading authority in cancer-related hair loss and hair care. Her passion and knowledge around diversity and inclusion means she regularly offers expert input to publications such as the recent 'Breast Cancer and Hair Loss' booklet by charity Breast Cancer Now.
Dedicated team with specific staff training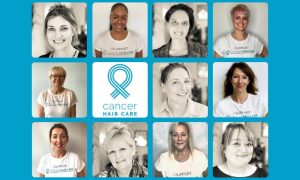 Our team members are all comprehensively trained to offer support to people from any minority group. We will always be open minded and helpful to adjust services for any needs as best we can. For example we create dedicated plans for people with physical or mental health needs so that they can access our services. We are here to offer a safe place for the guidance and support any individual may need.
Content last reviewed: July 2023
Next review due: March 2025